Bounty Collections ,

29 May
Hello Everyone, this new dipostingan I want to introduce about Litenett project, and for more details let's just go to the following discussion:
The first network with the Decentralized Payments System on Blockchain.
WHAT IS SOCIAL LITENETT?
Litenett.com is a new European social network with a decentralized payout system in Blockchain for a viewership of hundreds of millions of users. Our project allows users to get multiple services directly in one app. We have combined social networking, messenger, music and movies – video portals, radio broadcasts and events on a single platform. Litenett supports more than 30 languages ​​and is available on all devices.
Social network
Friends and chats
Blogs and microblogs
Personal Page
Earnings on customers
Date
Competition
Messenger
Online Shop
User Impulse
Music Portal
Online music
Purchase music
Download music
Playlist created
Opportunity to share with friends
Radio and podcasts
Groups and artists
Release and music catalog
Video and Movie Portal
Video download
Video blog creation
Earnings on Views
Cinema
Program schedule movie
The ticket booking system
Purchase tickets
Movies online
Payment system
Payment system in Blockchain
Thousands of transactions per second
Dashboard Separate
Deposit and withdrawal without%
Cryptocurrency top
The wallet is safe
Transaction costs are low
App features
This app contains various functions and allows users to manage content, create groups and microblogs.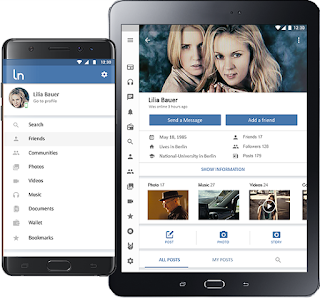 You can view all posts and comments on your blog or group.
Private messages, group chats, and channels.
You can listen to music and write posts, chat with friends, shop or transfer money to friends.
The "Favorites" section will help you to save the required pages, groups, channels, songs, albums, cinemas, etc.
Your event lines, comments and answers.
Friends and customers – all in one app.
TOKEN APPLICATIONS
Token is a payment tool inside the portal
Users receive Token gifts for managing groups, blogs, etc.
The user receives a Token gift to view the ad
You can pay for ads with Tokens by getting big discounts
Tokens can be transferred and exchanged between users
It is possible to make service payments or pay for services only with Token
Users can exchange Tokens, received as gifts to view ads, to manage groups, and other social events, for fiat money and withdraw them to their own account
The advertiser buys a token while paying for advertising
Portal buys token from another token holder to pay prizes
Every transaction within the platform is possible only with tokens
Token received as payment for various services, for exchange for Euro or USD.
Litenetcoin tokens can not be classified as tradable financial assets because they do not provide holders of tokens to receive profits, or have part of a company or part of a project. Litenetcoin tokens are completely legal, as well as gift cards in the store. Litenetcoin is a product token.

Global infrastructure of crypto payments
In order to pay for goods or pay for a service with cryptocurrency, you need to convert existing crypto coins into Eurocoin (EURC) or Dollarcoin (USDC) which rate is tied to Euro and USD rate
Thanks to modules and applications that can easily be integrated into any online shop, website or payment terminal, Eurocoin and Dollarcoin will be accepted as payment, as well as fiat money. Without entering stock exchange or exchanger, it will be possible to exchange Cryptocurrency on your balance in real time without losing interest on exchange
The internal system will be connected to several exchanges. You choose the best rate and sell coins, getting in exchange Eurocoin or Dollarcoin, which can be used as payment for a purchase. The entire transaction will take a couple of seconds and similar operations will be available on any device. Also Eurocoin and Dollarcoin can be withdrawn on a card in Euro or in USD. It can be used for payment for purchases and withdrawals of funds in any ATM in any country.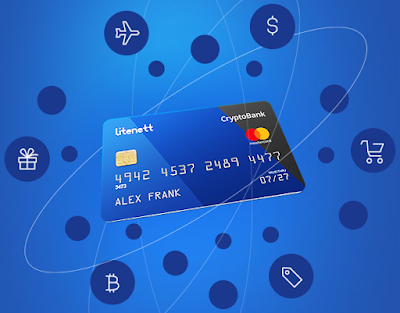 ROADMAP
2013
Q1 Start of work on the project
2014
Q3 The main music portal MVP is launched
Q4 Testing and working on errors
Changing the project structure
Designing a social network
Start of developing new functionality
2016
Q3 Dashboards for users and companies are launched
Q4 Development of portal mobile version
2017
Q1 Testing and launching functionality for companies – content management
Q2 Designing mobile application for Android and iOS
Q3 Testing and elaborating mobile version
Ability to upload and send photos, videos and music
Q4 Launching and testing chat, correcting bugs
Testing functionality of groups creating
Launching functionality of user verification
Developing "Marketplace" functionality and ability to create an online shop
2018
Q1 Start of work on ICO implementation
Preparation and implementation of Pre-ICO
Preparation and implementation of ICO
Q2 Increase in personnel
Extesive work on all sections of portal
Work on monetization system (encouraging users through advertising)
Launching and testing all languages
Designing payment system and creating a next-generation Blockchain
Q3 Developing of automatic advertising system
Testing of a new database
Testing of creating an online shop functionality
Launching and testing Friends section
Combining of all sections and testing of platform
Working on bugs and correcting errors
Testing of mobile application for Android and iOS
Q4 Launching of social network Litenett
Launching of mobile application for Android and iOS
Work on improving platform functionality
Testing of cryptocurrency wallet
Testing of payment system
Extensive marketing campaign
2019
Q1 Network scaling for millions of users
Launching of a new Blockchain and platform transition to new payment system
Obtaining of banking license for legal financial transactions in cryptomarket
Exchanging of tokens for new digital cryptocurrency
Integrating of new digital coins with stock exchanges.
For more information and joining Litenett's social media please follow some resources for the following references:
WEBSITE || WHITEPAPER || FACEBOOK || TWITTER || TELEGRAM ||
Author: SanZoldyck
My BitCointalk profile: https://bitcointalk.org/index.php?action=profile;u=1045517;sa=summary